The tireless search for the perfect jeans is known to us all. Too tight, too long, and pockets in the wrong place. Also an ongoing problem for the girlfriends of Andreas Guggenbühl and Michael Berli, the two founders of Selfnation. As shopping companions, the two regularly witnessed unending fittings and alterations.
Meanwhile, such shopping trips are a thing of the past. The two ETH graduates, together with Berlin-based designer Elisabeth Joost have ingeniously developed a unique system that, based on body measurement input, designs an individual pattern for optimal jeans. Fit guaranteed at the click of a mouse!
On the Selfnation website there are currently five denim colors to choose from, including a dark denim classic, one in middle blue, one black, and two white models. After choosing a color the next step is to decide the style - "Low Waist", "Mid Waist", "Slim Fit", or "Straight Fit". Then the length - "Standard" or the hip "Ankle" length. Three clicks and you're at the final step of measurements. Which is also done quickly and ​​surprisingly easy.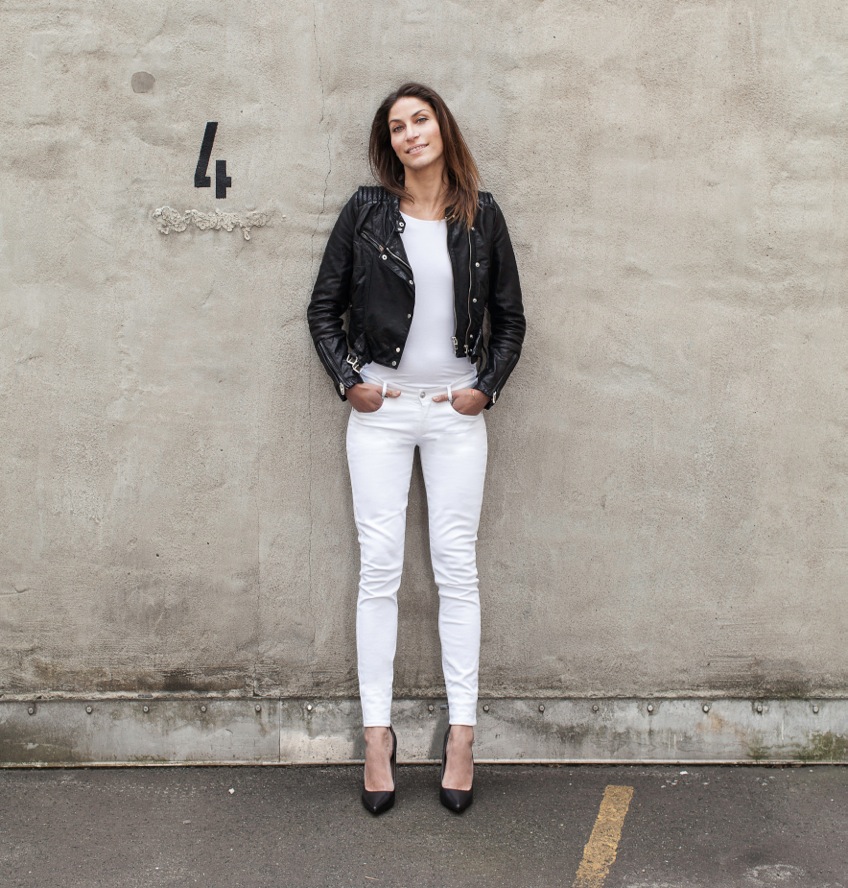 For those who do not have a tape measure, Selfnation will simply send you one. Only eight measurements are needed and before completing the order I see an image of my dream jeans, which arrived two weeks later in the mail, and fit like a glove! The waiting time was worthwhile. Not only because of the perfect fit, but also the beautiful fabric in particular. As Andreas explained, Selfnation uses premium denim from Italy, whose manufacturer, incidentally, signed the world's first Greenpeace Detox Commitment.
Granted, I was a little skeptical at first. There are only so many nuances that determine whether a pair of jeans appears to be optimal or not. This, however, is precisely why I'll be keeping an eye on their online shop in future as this coming winter they will be revealing new designs in autumn colors and also made to measure jeans for men!