Address
Agnès Holtz Facials
Hallerstraße 76b
20146 Hamburg-Hoheluft
How to get there
While completely giving myself up to the Relax Intensive Regeneration Treatment, I kept thinking to myself, 'Please don't fall asleep'. I wanted to really take in every bit of that session. Agnès Holtz has two magic hands. Acupuncture, soft lymphatic drainage, and soothing neck and hand massages turn this skin care treatment into a treatment for the soul.
After three years only, Agnès Holtz Facials has become one of Hamburg's secret go-to-spots in times of stressed skin. As part of Ute Braack Cosmetic's exquisite institute, she brings together traditional oriental and modern Western techniques.
Her inspiration hails from numerous travels through Thailand, India, China and the USA. 10 years she worked at renowned Dermatologikum and Skin Biology Center in Hamburg. Agnès Holtz aims to work closely connected with the newest in dermatological research and the most efficient cosmetically active agents.
Combined with Far Eastern methods, such as acupressure or ayurvedic and energetic treatments, make for a palpable balance of body and soul. In addition, this admirable woman and cosmetic expert customizes every treatment according to your standards and daily needs.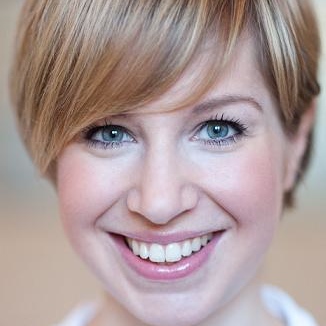 My 90-minute treatment included a deep cleanse, ultrasonics, an oxygen treatment and a fruit acid peeling. Used together with active agents and facial masks, each of these steps made my skin look fresher and healthier.
The meditative setup got so relaxing, I could not help but fall asleep for a minute there. But I woke up feeling happier and looking better than before – what more could one ask for?